An Open Letter to Roger Goodell:
Good morning Roger – can I call you Roger? I hope you had a wonderful breakfast. I'm sure your caviar and poached ostrich eggs were cooked just right, and let's just hope your bath was drawn to your liking because, woof, would not like to be on the receiving end of an angry, naked, Mr. Goodell… but I digress.
We really appreciate what you do. Really. I mean, I know most of us hate you and want you fired, but I think we all know you're trying your best to respond to social issues and make the NFL a safe, yet enjoyable, league full of monster sized human beings running into each other. The problem here, Big G, is that your best is pretty bad. Incredibly bad, if we're being honest. The viewership is down 11% (on average), and it's not exactly climbing. The on-field product is suffering, and your response has basically been to tell players stop dancing. This whole misguided delusion that you're righting the NFL ship is all funny and cute, up until you start completely mishandling domestic violence cases.
Let's face it, R Geezy, you don't want to do this job anymore. You're tired, why not relax? Pull up a chair (an executive one – because you're important, yes you are!) on the beach and let someone else suffer through the intense scrutiny NFL fans lob your way. Surely they can't do a better job than me, you think to yourself as a vulture ominously circles overhead, I'm the best NFL Commissioner there's ever been. Shhhh let it go. Let me help you. Embrace the chaos.
Below, I've submitted a few ideas for you to consider. Before you shoot them down, just remember that Americans loooooooooove drama. Love it. Do you know that people consider the Kardashians our "royal family"? Trust me, I hate 2016 as well. Let's look at how we can improve the games.
All players must be mounted on the back of Emus
I talked to PETA – it's cool. Don't bother calling them.
If any coach ever accepts another tie, they have to sacrifice their firstborn child to a volcano on live television
The firstborn is usually the least favorite anyway, so really we're doing them a favor.
Nelly's "Hot in Herre" will be played instead of the National Anthem
It has to be streamed via Spotify. Gotta help Nelly out.
The announcers on Thursday Night Football must take 5 shots before the game
One beer bong at half, and 5 more shots to start the 2nd half. Let's be honest here, it won't lower the quality of their announcing.
Mandatory fist fights between quarterbacks between the 3rd and 4th quarter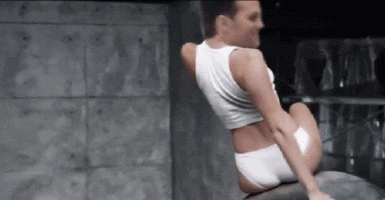 Just imagining Tom Brady trying to throw a punch has me giddy.
Those are just a few, Goodrich. I'll compile a list and get it back to you. I'm sure with our powers combined, we can save the NFL.
By we I mean please resign. Please. It's really putting a strain on our relationship.
Love,
A concerned fan
Got a suggestion to help the NFL gain more viewers? Let me know in the comments below or send me a tweet @getpickk!