The Chargers started Week 6 off with a bang by… almost giving up another game in the last minute. Big Ben got injured, Kaepernick is bad at football (but has a killer afro), Drew Brees likes to throw footballs and win games – shocker, and Richard Sherman got away with another pass interference call. Yay! Let's get to it, and sorry that your team still sucks.
32. Cleveland Browns 
31. San Francisco 49ers – Whatever your opinion of Colin Kaepernick is as a person/activist/afro enthusiast, he is a very bad quarterback.
30. New York Jets – Sitzpatrick. 
29. Chicago Bears – The Bears are now 1-5 and look exactly like that.
28. San Diego Chargers – Do they have talent? Yes. Did they just beat a top 10 team? Yes. Do I think that was a fluke? Absofrigginlutely. Not only did the Broncos just look confused, Sanders went out with an injury, Kubiak wasn't there, and they almost gave the game up in the last minute. Until they show me they can put games away, they're remaining toward the bottom.
27. Miami Dolphins – A win against an injured Big Ben isn't that impressive, but they still managed to get things done against their defense.
26. Tennessee Titans – The Titans are 3-3 and… I mean honestly their wins are not that impressive. Browns, Dolphins, and Lions are all in the bottom half of the league. That being said, if Murray continues his success and doesn't get injured, this team could have the playoffs in their future with the division they're in.
25. Tampa Bay Buccaneers – Bye
24. LA Rams – How is it that Case Keenum looks better than Cam Newton?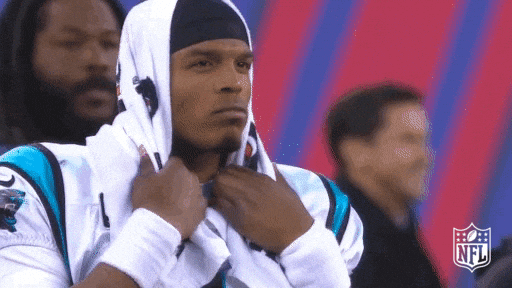 23. Carolina Panthers – Oh how the mighty have fallen.
22. Indianapolis Colts – Until the Colts have a much improved defense, this team will continue to be unimpressive, regardless of Luck.
21. Baltimore Ravens – The Ravens are a textbook definition of a 3-3 team. They're just bland.
20. Detroit Lions – The Lions really tried to give this game up, but somehow managed to hold on. Stafford has been better lately, and Tate is finally getting back into the offense.
19. Jacksonville Jaguars – Brutal game to watch as a Bears OR Jaguars fan, even though they won.
18. Philadelphia Eagles – Yikes. Carson Wentz came back down to reality quickly.
17. New Orleans Saints – What. A. Comeback. We can all agree the "Brees doesn't have an arm" crowd can shut up now.
16. Oakland Raiders – The Raiders can put up great numbers on average teams, but whether or not they can continue it against talented defenses remains in question. I do give credit to Andy Reid for getting his team ready.
15. Pittsburgh Steelers – Until Big Ben is healthy, the Steelers are no longer a top 10 team.
14. New York Giants – O'Dell is weird and married to a kicking net. He's also an incredibly gifted athlete. Manning would be wise to recognize that a little more, and respect who he's chosen to marry. 13. Houston Texans – This was one of those games where you scratch your head and ask what you just watched. The Texans pulled out the W, but it was really not pretty.
12. Washington Redskins – Robert Kelly and Matt Jones showed up and they showed up big. If the Redskins can limit the need for Cousins to throw by pushing a run heavy offense, the Redskins will continue to see success.
11. Green Bay Packers – Aaron Rodgers is broken.
10. Buffalo Bills – The Rex Train keeps on truckin'.
9. Cincinnati Bengals – Taken down by an angry Tom Brady & Co, Cincinnati never stood a chance.
8. Kansas City Chiefs – Andy Reid is really really good after the bye week.
7. Arizona Cardinals – It's hard to say the Cardinals are "back" to where they once were. It's more likely that the Jets are really just that bad and David Johnson is amazing.
6. Denver Broncos – Whether or not Gary Kubiak was on the sidelines could have greatly swayed this game, but the Broncos still showed a resiliency and almost staged a comeback. Will be interesting to see how teams play them going forward, as it looks like their defense is not as vaunted as it was last year.
5. Dallas Cowboys – Wow. I've been making Dak jokes for weeks, but I just cannot poke fun anymore. The Cowboys are the real deal, and Prescott should remain their starter. Whether or not Jerry agrees is the question.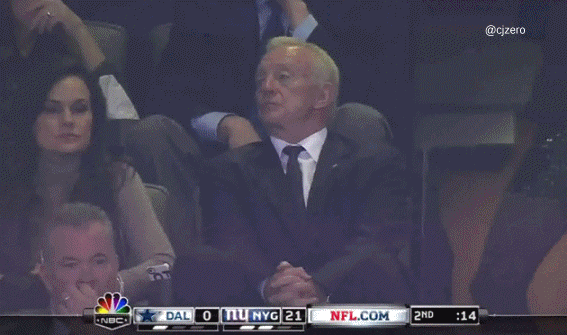 4. Atlanta Falcons – High winds aren't the excuse for the loss, but with such a close game and losing it the way they did, it's hard to move them down the rankings.
3. Seattle Seahawks – It wasn't pretty, and there was a definite missed pass interference call at the last second, but a win's a win.
2. Minnesota Vikings – Bye
1. New England Patriots – The Patriots continue to roll, and they're getting healthier.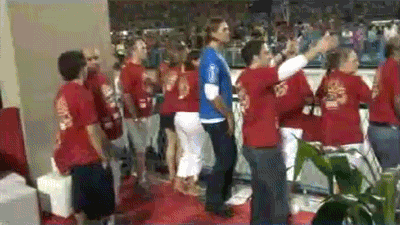 What do you think? Leave a comment or tweet us on twitter (@getpickk)